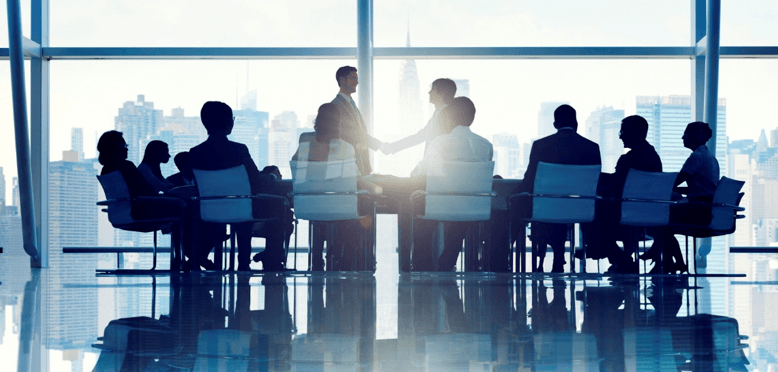 Want to change jobs in 2020? Now is a great time for a career change with currently 7.3 million job openings in the US, and an incredible 1.4 million more job openings than unemployed job seekers as reported in the U.S. Bureau of Labor Statistics Job Openings and Labor Turnover Survey (known as JOLTS.)  In fact, the unemployment rate remains at a 50-year low hovering at 3.5%.
As a leadership coach inside a Fortune 100 company for the past 3 years, as well as having my own private practice as a career coach for the past 10 years, I have been writing about Bouncing Back After a Layoff and helping professionals pivot, re-brand and advance their career. Every year, I provide my clients an environmental blueprint of the job market to help them change jobs faster and easier.  Below is a list of references and insights for the highest paying jobs, best companies and fastest growing industries in 2020.
What are the highest paying jobs of 2020?
Investopedia's 25 highest paid occupations in the US for 2019 shows that healthcare dominates the salary ladder (anesthesiologists claim the top spot at an average $267k annual salary), and corporate chief executives are the next highest paid profession with an average $200k annual salary.
Glassdoor recently published this report, 10 high paying jobs with tons of open positions.
If you'd like some job security along with high pay, the LinkedIn 2020 Emerging Jobs report shows there is substantial job growth and hiring in job roles for artificial intelligence, robotics engineering, data science and engineering, customer service, behavioral health, and cybersecurity.
US News published 100 Best Jobs based on jobs with high pay, plus strong job growth and challenge, manageable stress and work/life balance.  The three top spots go to software developer, statistician and physician's assistant.
One of the hottest career trends right now is having a side hustle. Bankrate's survey of 2,550 adults reveals 45-percent of American workers have a gig outside their primary job, and 27-percent are more passionate about their side gig than their primary job.  Check out Business Insider's 7 best side hustles to earn 6-figures or more in 2020. CNBC published highest paying freelance jobs of 2020 where you earn $90k or more, and Money.com featured the 20 highest paying job skills for freelancers.
Looking for less stress in your life?  Business Insider identified high paying jobs for people who don't like stress and includes environmental scientists, astronomers, mathematicians and various college professor positions.  Business News Daily published Top 10 most and least stressful jobs.
If geography is a primary factor in your job, then check out the highest paid job in every state in 2019 by MarketWatch, and ZipRecruiter's 10 hottest job markets in 2020.
Indeed identified a terrific list of heroic civilian jobs in high demand such as environmental engineers, social workers, firefighters, nurses and others who serve the public.
What some fun in you work?  How about being a Lego master builder, brew master or toy creator featured on  cool jobs that pay well by Moneywise.  Also check out 10 fascinating jobs you never knew existed by RD.com such as Walt Disney imagineer, B-B-Q restaurant tour guide and sea urchin diver.
2-year degree jobs with salaries as high as $80k are listed in in this study by US News & World Report, "10 community college degree jobs that pay $50k or more."  The best jobs for trade school graduates published by thebalancecareers.com and US News highest paying jobs without a degree are great resources.
Since we're on the topic of high paying jobs, if you want a high pay and not sure whether to invest in getting a college (or advanced) degree, you may want to read "Education and Lifetime Earnings in the United States" by Christopher R. Tamborini, ChangHwan Kim, and Arthur Sakamoto. This study reveals that men with graduate degrees earn approximately $1.5 million more in median lifetime earnings than high school graduates (women earn $1.1 million more.)   Men with bachelor's degrees earn approximately $900,000 more in lifetime earnings than high school graduates (women with bachelor's degrees earn on average $630,000 more.)
What are the best companies to work for in 2020?
Is money the only driving factor in changing your job?  I teach my clients that making a higher salary may be a priority, but what about the environment where you work?  What kind of company culture and values are important to you?
Glassdoor conducts loads of research and published best places to work in 2020 based on the quality, quantity and consistency of employee reviews. This is a great way to get a sneak peek inside companies that are interested in you and learn about their culture, management style and work/life balance.  Fortune's 100 best companies to work for is based on employee reviews, company perks and opportunities for innovation.
If you love innovation and enjoy solving problems, designing products or launching new technologies, then check out Forbes' list of the world's most innovative companies.  Forbes lists also include America's best employers for diversity, the fintech 50 and the world's top regarded companies.
If you want more meaningful work Fortune's list "change the world" spotlights 52 companies across the globe that are doing well by doing good things for the planet and society.  Indeed's top rated workplaces for veterans spotlights Keller Williams Realty, the FBI and Northrop Grumman based on more than 200-million ratings on Indeed.
If you're craving more freedom and flex time in your schedule, you may want to work for one of the Top 40 companies to watch for flexible jobs in 2020 by FlexJobs based on the analysis of more than 52,000 companies.
Also, here is a cheat sheet of companies that are hiring, or most likely to be hiring 100 Fastest Growing Companies by Fortune and based on 3 years of performance with regards to revenue, profits and stock returns.
What are the fastest growing industries?
PayScale's "Economic trends: reflections on 2019, predictions for 2020" report reveals that finance, healthcare, energy, retail, construction and real estate will be high growth industries in 2020.
When you change jobs, keep in mind that just because you have a job in a specific niche doesn't mean that you must work in that specific industry.  In other words, if you work in IT, it doesn't mean that you have to work in the IT industry. There are all kinds of industries and companies that need experts in IT, finance, sales, HR, marketing, communications, PR, customer support, legal, administrative, business operations, management, leadership and other fields. In fact, I've successfully upleveled my own career four times by switching industries.
Finally, another tip I share with my clients who want to change jobs is if you're looking to make an immediate career change, then go for jobs that have less competition. How can you know which industries have the smallest pool of job applicants?  One of the references I use is this nifty little cheat sheet published by Indeed, "Industries where it's tougher to find talent" which reveals that education, health services, financial and manufacturing industries have a lot of blue ocean and tough time finding qualified job candidates. CNBC took it a step further to add pay information in their article, industries with the highest share of job openings and how much they pay.
I hope these resources help you land a new job where you feel fully empowered and appreciated.
---
Sherri Thomas is a leadership coach inside a Fortune 100 company, as well as Founder/President of Career Coaching 360.  She has helped more than 1,000 executives and professionals pivot, re-brand and advance their career. As a leader helping organizations build diversity and talent management programs, Sherri has spoken at conferences and events across the world including the United States, Singapore, Malaysia, Bali, Haiti, Israel, Canada, Mexico, Vietnam, Ireland and Kenya. Her award-winning book, "The Bounce Back – personal stories of bouncing back higher and faster after a layoff, re-org or career setback" was named 2013 Best Career Book by the Indie Book Awards. Her first book, "Career Smart – 5 Steps to a powerful personal brand" was previously #3 on AMAZON's TOP 10 LIST for personal branding books. Download "15 Clever Ways to Get More Job Offers" free video training at CareerCoaching360.com