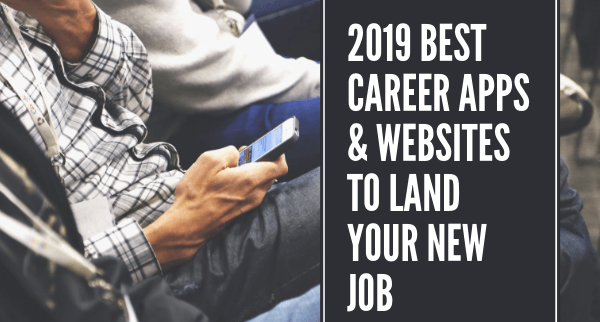 Want a new job? Perhaps something more fulfilling, with a higher paycheck and where you feel valued and appreciated?
My article, Bouncing Back After a Layoff, has been helping many of you re-brand yourself and land a new job quickly. So for this article, I'm focusing on career apps and websites that can help you find, and land, your next job.
The good news is that the unemployment rate is currently at a low 3.9% and the US economy added a healthy 312,000 jobs in December (compared to adding 148,000 this same time last year) in a 10-month high that shattered Wall Street forecasts. This caps off the biggest increase in hiring in three years. However, it's not all rosy. The number of people searching for a new job also increased by more than a quarter of a million, to 6.3 million which means there are more jobs available, and the job market is tougher.
How can you land a new job in such a competitive job market?
As a leading career coach for the past 10 years, every year I conduct loads of online research and capture the lessons learned and best practices from my clients who have been hired to create a list of my favorite (and what, I believe, are some of the most effective and best) career apps and websites to help you quickly and easily find those high quality job openings. These are the same resources that I share with my clients.
Where to find real, current, updated job openings?
One of the biggest frustrations my clients come to me with is how to navigate through the thousands of websites promoting job openings. Below is a list of, what I believe, are the best career apps and websites to find job openings. I recommend checking these sites often, as well as setting up your own personal job search agent to alert you when a job matching your criteria becomes available. There are three powerhouses for job search sites including –
Glassdoor – Glassdoor has tons of new job postings every day and allows you to search by job title, key responsibilities, company and location. The site also gives you a behind-the-curtain peek into what it's like working inside that company by featuring employee reviews of a company's culture, CEO ratings and salary information. Check out the cool "Know Your Worth" section that includes a personalized salary calculator.  Simply sign up (it's free!) and you have a treasure trove of research and reference materials at your fingertips.
Indeed – The majority of my clients get hired off of Indeed. This is a Google-like search engine for jobs and one of the most efficient sites for aggregating listings from a variety of job boards, online news sites and company websites. An advanced search function provides a few more filters than Glassdoor, and allows you to drill down on a location, keyword and salary range. Indeed says it has 250 million unique visitors each month and is available in 60 countries and 28 languages.
LinkedIn – I strongly believe that everyone should have a profile on this site (not just when you're in the market for a new job.) LinkedIn is the world's largest professional network on the internet. This means that recruiters, hiring managers, and professionals in all industries across 200 countries are on LinkedIn to expand their network, advertise jobs and recruit you. DMR reported 94% of recruiters use LinkedIn to vet candidates.
LinkedIn helps you find jobs, and helps recruiters and hiring mangers find you! To view job openings, simply go to your home page and click the "jobs" tab towards the top of the page to search by job title, keyword, company, or use the advanced search to include additional criteria. Scroll down to see job openings, companies hiring, plus those in your network who have worked inside those organizations. For tips on creating a powerful profile, I love this article by Amanda Zantal-Winer @amanda_zw, 29 LinkedIn Tips for Professional Networking, Business and Marketing and Jon Shield's article, "The only way Recruiters will find you on LinkedIn."
One more job search site that I recommend for everyone is LinkUp.com which only features jobs from company websites. This means that it has fewer job openings than the three powerhouses above; however, those openings are more likely to be fresh and current.
Niche job sites…
SmartRecruiters reports that 62% of jobs are posted on niche job boards and their list of Best 50 Niche Job Boards is a great reference. Theoretically, the powerhouse sites above should feature job openings from the niche job boards, however, I still recommend adding a few of these sites to your research list. Niche job boards go deep into finding openings in a specific industry or job role.
For example, if you're an executive then you may want to bookmark ExecuNet and the Ladders for high paying job openings. If you're a techie, then check out Dice, CrunchBoardor TechFetch. For sales visit SalesGravy and SalesHeads. Try Healthcare Jobsite for openings in healthcare.  MediaBistro is well known for journalism, P.R. and social media jobs.  WayUp specializes in entry-level and internships. VirtualVocations for telecommuting jobs. Other popular niche job boards include: DiversityJobs,  Energy Jobline, Environmental Career Opportunities, Idealist.com, and StarChefs JobFinder.
Freelance gigs…
Craving freedom in your career or just want more cash in your pocket? According to a study from the Freelancers Union, more than 57 million people in the U.S. are freelancing. You may want to join the gig economy of freelancers and short-term contractors by posting your job profile on sites like these –
Accenture says it partners with 92% of the Fortune Global 100 companies to provide management and technology consultants in 13 industries including: strategy, consulting, digital, technology and operations services. They serve clients in 120 countries and have made 15 consecutive appearances in Fortune's "World's Most Admired Companies" list.
Freelancer is a global marketplace which allows potential employers to post jobs that freelancers can then bid to complete. The site boasts up to 7,000 new jobs posted daily across 247 countries, with the most popular jobs being website development, data entry, copywriting and graphic design.
UpWork says it posts 3-million part-time, short-term and freelance gigs annually, and their pool of freelancers are earning more than $1 billion via the site each year by providing companies with over 3,500 skills. For designers, creatives, programmers, developers, and a variety of other business services skills.
There are loads of other sites that can put some cash in your pocket and some include: CoolWorks.com for jobs at national parks, ski resorts and retreat centers; Fiverr for creative and digital services gigs such as graphic design, copywriting, voice overs, and music and film editing; and Amazon's Mechanical Turk for small tasks. Here's a great post by Kenneth Kiesnoski (@KKiesnoski) if you're retired and looking to work part time.
Another helpful resource is Money.com's recent article, "The 20 Highest-Paying Job Skills for Freelancers Right Now".
Finally – there are loads of great job sites available and these are just a few. I recommend doing some research to customize a job list that fits your job role and requirements, but the sites above should give you a good head start.
In future articles, I'll share my favorite resources and tips to help you land your dream job by getting more job leads, referrals and recommendations, as well as how to create a stellar resume and how to nail your job interviews. But for now, I hope this article helps you get one step closer to landing your dream job.
---
About the author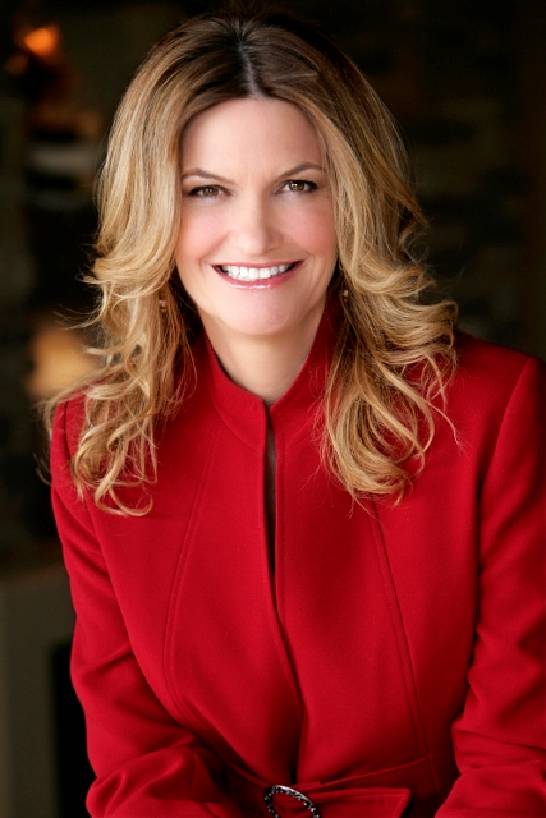 Sherri Thomas is a Career Strategist, international speaker, award-winning author, and President of Career Coaching 360 (www.CareerCoaching360.com). She's helped thousands of executives and professionals change, re-brand, advance and take their career in a whole new direction. Author of the award-winning book, "The Bounce Back – personal stories and strategies to you help you bounce back higher and faster after a layoff, re-org or career setback" which was named 2013 best career book by Indie Book Awards and "Career Smart – 5 Steps to a Powerful Personal Brand". Sherri is regularly interviewed for her career strategies published in the Washington Post, the Wall St Journal, TIME Magazine, Smart Money magazine, the New York Daily Post, Investors Business Daily, and many others.
Sherri is a champion of helping others thrive and live in their best career. As a keynote speaker, she's spoken at conferences and events around the world including the United States, Malaysia, Israel, Ireland, Singapore, Canada, Mexico, Vietnam and Kenya. Throughout her career, Sherri has worked for three Fortune 500 Companies overseeing and holding various positions in marketing, IT, management training and development, and global communications. She successfully reinvented herself and transitioned into various job roles and industries including television, radio, finance, and high tech. Sherri's website offers free video training, "15 Clever Ways to Get More Job Offers" at www.CareerCoaching360.com