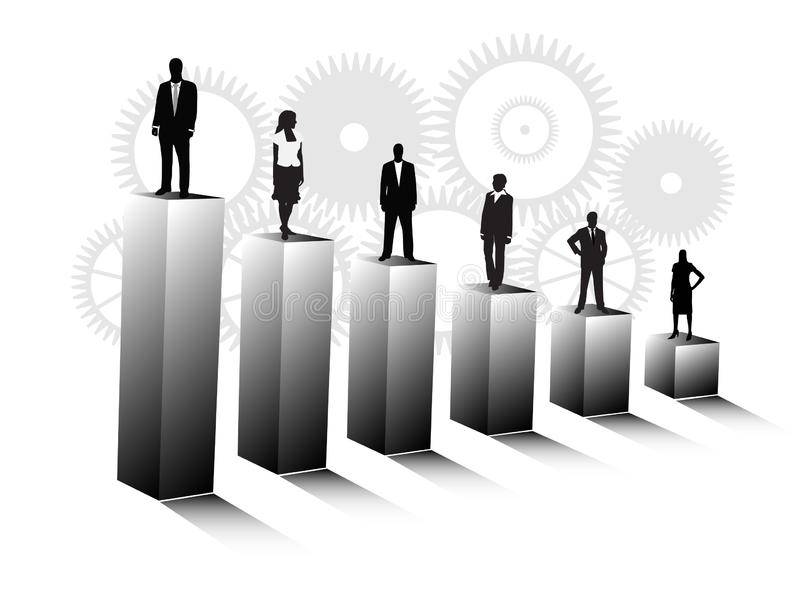 Dreaming of a new job? Perhaps something more meaningful, fulfilling and with a beefier paycheck?
If you said, Yes, then the timing couldn't be better.  The unemployment rate is currently hovering at a low 4.1% and the US Economy added a healthy 148,000 jobs last month (mostly in the construction, healthcare, leisure & hospitality and manufacturing industries.
My last article in Huffington Post, 2017 Highest Paying Jobs, Best Companies and Fastest Growing Industries, has been helping many of you identify the best job role, companies and industries to work.  So for this article, I'm focusing on which career apps and websites can help you find your new job.
As you probably know, it can be daunting navigating through a bazillion career websites, job boards and niche communities touting their latest and greatest job openings. As a leading career coach for the past 10 years, I even get overwhelmed!  So every year I conduct loads of online research and capture the lessons learned and best practices from my clients to create a list of my favorite (and what, I believe, are some of the most effective and best) career apps and websites to help you quickly and easily find those high quality job openings.
Where can you find your dream job?
To find real-time job openings, try LinkUp.com.  This site only features jobs from company websites which means that it provides a smaller pool of job openings; however, those openings are more likely to be fresh and current.
I also recommend regularly checking out these three powerhouse job search sites (and setting up your own personal job search agent for each site) to help you find more job openings –
Glassdoor – In my opinion, Glassdoor is the best site for your job search. It has tons of new job postings every day, and allows you to search by job title, key responsibilities, company and location. As a bonus, you can get insight into what it would be like working for a company by reading employee reviews on the company's culture, CEO ratings, salary information and even job interviewing reviews to help you prepare for an upcoming interview. Simply sign up (it's free!) and you have a treasure trove of research and reference materials at your fingertips.
Indeed – The majority of my clients get hired off of Indeed. This is a Google-like search engine for jobs and one of the most efficient sites for surveying listings since it aggregates information from a variety of job boards, online news sites and company websites. An advanced search function provides a few more filters than Glassdoor, and allows you to drill down on a location, keyword and salary range. Indeed says it has 200 million unique visitors each month and is available in 60 countries and 28 languages.
LinkedIn – Recruiters and hiring managers love this site. As of April 2017, LinkedIn had 500 million members in 200 countries, out of which more than 106 million members are active. A 2015 Recruiter Nation report by Jobvite shows that 87% of recruiters are using LinkedIn (the most popular social media networking site for recruiters) to seek out job candidates.
LinkedIn allows you to post a free profile, publish your resume and connect with other professionals. It also allows you to search for jobs, and then shows you those in your network who are currently working, or have worked, inside that organization. This makes it easier for you to find (and hopefully get) referrals which is the #1 way job candidates land a job!
You can search job openings on LinkedIn by going to your home page and clicking the "jobs" tab towards the top of the page. Search by job title, keyword, company, or use the advanced search to include additional criteria. Be sure to scroll down to view job openings and companies hiring, as well as those in your network who have worked inside those organizations. For more tips, I love this article by Amanda Zantal-Winer, 29 LinkedIn Tips for Professional Networking, Business and Marketing.
Niche job sites…
SmartRecruiters.com reports that 62-percent of jobs are posted on niche job boards. Do yourself a favor and invest some time researching their Best 50 Niche Job Boards list (which was updated in December 2017.) This doesn't need to overwhelm you.  Schedule an hour into your calendar to review the list, research the sites, and bookmark those sites with jobs that most closely align to your skills, passions and career goals.
For example, if you're an executive looking for a new job then check out ExecuNet which features job openings starting at $150,000 annual salary and the Ladders with salaries of $80,000 and above. If you want to land a job in technology then bookmark Dice.  If you're looking for a sales job then check out SalesGravy and SalesHeads. For healthcare jobs visit Healthcare Jobsite.  For a new gig in journalism, P.R. or social media try Media Bistro. Or, check out WayUp if you're looking for an entry-level job or internship.
Freelance gigs…
Craving more freedom and control in your career?  You may want to promote your expertise by becoming a freelancer or consultant. Try posting your skills and experience on sites like these –
Accenture partners with more than 75% of the Fortune Global 500 companies to provide strategy, consulting, digital, technology and operations services. They serve clients in 120 countries and have made 15 consecutive appearances in Fortune's "World's Most Admired Companies" list.
Freelancer is a global marketplace which allows potential employers to post jobs that freelancers can then bid to complete. The site boasts completing +13-million freelancing jobs to date with a 95% re-hire rate in jobs for graphics & design, websites & IT, writing & content, sales & marketing, and engineering and science.
UpWork says it posts 3-million part-time, short-term and freelance gigs annually, and their pool of freelancers are earning more than $1 billion via the site each year by providing companies with over 3,500 skills. For designers, creatives, programmers, developers, and a variety of other business services skills.
Other sites that can put some cash in your pocket include: Uber, Lyft, SnagaJob, TaskRabbit, Postmates and Amazon's Mechanical Turk for small tasks. These sites offer marketplaces for anyone wanting to get hired as a driver, mover, courier, cleaner and basic chore-doer.
One final note – the career apps and websites listed above are great resources to help you find your next job. I recommend creating a job search agent on those sites you like so that you'll spend less time searching and more time receiving instant notifications about jobs that interest you.
In future articles, I'll share my favorite resources and tips to help you land your dream job by getting more job leads, referrals and recommendations, as well as tools to create a stellar resume, resume format tips, and how to nail your job interviews. But for now, I hope this article helps you get one step closer to landing your dream job.
---
About the author
 Sherri Thomas is a Career Strategist, international speaker, award-winning author, and President of Career Coaching 360 (www.CareerCoaching360.com). She's helped thousands of executives and professionals change, re-brand, advance and take their career in a whole new direction. Author of the award-winning book, "The Bounce Back – personal stories and strategies to you help you bounce back higher and faster after a layoff, re-org or career setback" which was named 2013 best career book by Indie Book Awards and "Career Smart – 5 Steps to a Powerful Personal Brand". Sherri is regularly interviewed for her career strategies published in the Washington Post, the Wall St Journal, TIME Magazine, Smart Money magazine, the New York Daily Post, Investors Business Daily, and many others.
Sherri is a champion of helping others thrive and live in their best career. As a keynote speaker, she's spoken at conferences and events around the world including the United States, Malaysia, Israel, Ireland, Singapore, Canada, Mexico, Vietnam and Kenya. Throughout her career, Sherri has worked for three Fortune 500 Companies overseeing and holding various positions in marketing, IT, management training and development, and global communications. She successfully reinvented herself and transitioned into various job roles and industries including television, radio, finance, and high tech. Sherri's website offers free video training, "15 Clever Ways to Get More Job Offers" at www.CareerCoaching360.com